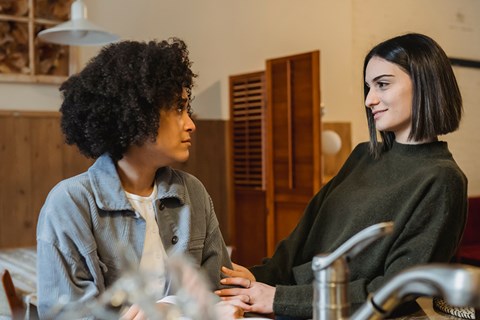 The task of choosing the right family lawyer can feel overwhelming, particularly when emotions are running high following a separation. It's no surprise that so many people struggle when it comes to finding the right divorce lawyer. Most people have never had any dealings with lawyers and have no idea where to start.
Choosing the right lawyer for you is critical. The right lawyer should ensure that:
you are supported through the process;
you have a clear understanding of the way forward, including legal costs;
you get the right outcome because you have a reliable and experienced lawyer who is working hard to achieve the best outcome for you.
In this blog, we provide some tips to consider when searching for the right lawyer to guide you through your family law matter.
Ask your friends/people in your network
Start by asking people you know who have been through a separation and whether they were happy with their family lawyer. Word of mouth referrals is often useful because you know a friend or colleague has had a good experience and you trust their recommendation.
Do your research
Once you have a few options, do some research. Read online reviews. Reviews can often tell you quite a lot about a company; their experience, their expertise, and importantly, how they treat their clients. Be wary of fake reviews and pay attention to the nature of the reviews. I am proud of the work we do and when someone takes the time to leave a review or provide a testimonial in an online forum, it means a lot to me and my team.
Use Google to search for recommended lawyers or lawyers in your local area. Look at their staff profiles and their experience levels.
Look at whether they practice exclusively in family law. While many terrific lawyers will practice across various areas of law, we often recommend that you choose a lawyer that specializes in family law. They are more likely to be across the law and nuances that go along with practicing family law and getting great results in a timely and cost-effective manner.
Meet with the lawyer before engaging them
If possible, see if you can secure a free initial consultation. Some firms charge for first appointments while others provide this service free of charge. The right lawyer will give you a good idea of where you stand at your initial appointment, regardless of whether it's a paid appointment or a free appointment.
Don't be afraid to ask questions
Make a list of things you want to know before your appointment and take it with you. The right lawyer will be patient and more than happy to answer your questions.
If you don't understand some points raised by the lawyer, seek further clarification. The law can be complex and when you're not familiar with it, understanding it in the first instance can sometimes be difficult.
Get clarity around charging and costs
Prices will vary between law firms. The right lawyer should be able to clearly explain how they charge and give you a good understanding of what the process involves and how much it is likely to cost.
Again, don't be afraid to ask questions about costs – it's our job to ensure clarity on this issue.
Trust your instincts
Choosing a family lawyer to work with is a big deal. Make sure it's a good fit and it feels right for you. If it doesn't feel like a good fit, move on and find someone that's right for you.
As frustrating as this may be, it can make a difference to the overall outcome of your matter and your experience throughout. The last thing you want to do is spend your time second-guessing the advice you are receiving and wondering whether you should have chosen a different lawyer. If you need to get a second opinion, do it.
How we can help
At Philip Deaver Law we offer a first free initial consultation and we don't rush you out the door after 30 mins. We take the time to listen to you and your queries and concerns, explain where you stand, and answer your questions as simply yet thoroughly as possible.